Teachers have rejected the government's 40% salary hike offer, describing it as a mockery, vowing not to return to work until their employer pays them meaningful salaries. Since the phased re-opening of schools began in September after a long break due to the Covid-19 pandemic, most teachers have not yet reported for duty, declaring themselves incapacitated. They argue that their salaries have been reduced to nothing due to high inflation. Zimbabwe's economy has been on a downturn for over a decade characterized by scarcity of foreign currency. President Emmerson Mnangagwa, who took over from Robert Mugabe, pledged to revive the country's economy but economic woes which plagued Mugabe's rule have persisted.
Zimbabwe, like other African countries, is trying a phased re-opening of schools after closing in March due to the novel coronavirus outbreak, but many teachers are refusing to … Read more »

Fuel trader and socialite Genius Kadungure, popularly known as Ginimbi, has been killed in a head-on collision. He was 36. His car veered off the road and smashed into a … Read more »

Zimbabwe President Emmerson Mnangagwa's Special Anti-Corruption Unit (SACU) is an illegal entity, which unnecessarily duplicates roles of the prosecuting authority, Transparency … Read more »

More government teachers are dying by suicide as the educators fail to make ends meet, the Progressive Teachers' Union of Zimbabwe has said. Takavafira Zhou, the union president, … Read more »

President Emmerson Mnangagwa's Cabinet has approved tough new laws that will criminalise protests. The proposed amendments to the Criminal Law Act will also make it a criminal … Read more »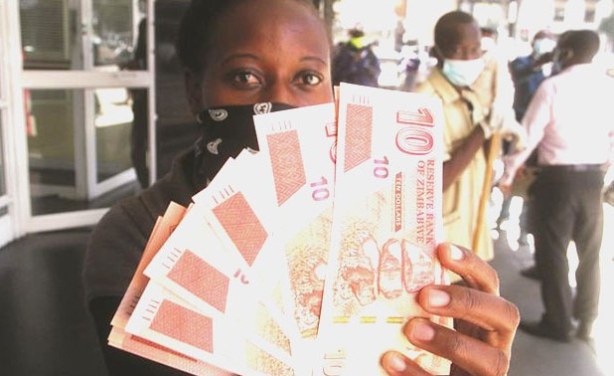 A woman displays the new $10 banknotes on her way out of a bank in Harare (file photo).