October 1, 2020, marks Nigeria's 60 years of independence from Britain. Nigeria is Africa's biggest economy and has oil as its chief source of income. In recent times talk of diversifying the economy has intensified, particularly since the Covid-19 pandemic has had a massive impact on the commodity's price across the world. The country has seen many political challenges over the years, including a military takeover by late former general Sani Abacha who imprisoned MK Abiola who won the country's first democratic election. Abacha also misappropriated large amounts of money since found in various banks around the world and returned to government coffers. The country is facing challenges of electricity shortages, strikes, the withdrawal of the government's fuel subsidy, food shortages, floods and attacks by militants, Boko Haram and the splinter group ISWAP. Despite the challenges, Nigeria has also brought amazing talent to the world, including Nobel Laureate, poet Wole Soyinka, writer Chinua Achebe of Things Fall Apart fame, renowned singer Fela Kuti, athlete Blessing Okagbare-Ighoteguonor, soccer stars Jay-Jay Okocha, Nkwanku Kanu, Victor Osimhen, to name but a few. President Muhammadu Buhari in his address to the nation, spoke of the economic, security and moral challenges that still presents itself, urging the nation to "reflect on how we got here, in order to work together".
Nigeria:
Country Faces Economic, Security, Moral Challenges – Buhari


Premium Times, 1 October 2020

President Muihammadu Buhari Thursday addressed Nigerians on the celeberation of the country's 60 years of Independence from British rule. Read more »

Nigeria:
Buhari Blames Obasanjo, Yar'Adua, Jonathan for 'Near Destruction of Nigeria'


Premium Times, 1 October 2020

President Muhammadu Buhari Thursday blamed Nigeria's leaders since the current democratic dispensation for the "near destruction of the country." Read more »

Nigeria:
Presidency Makes U-Turn, Says Buhari Will Address the Nation At 7am


Daily Trust, 30 September 2020

President Muhammadu Buhari would broadcast to the nation tomorrow, Thursday, October 1, 2020 at 7am as part of activities commemorating the 60th Independence Anniversary of the… Read more »

Nigeria:
60 Years of Independence, but Not From Oil


DW, 30 September 2020

As Nigeria prepares to celebrate 60 years of independence on October 1, many say there isn't much cause for cheer. Fuel prices are at a record high and the nation is struggling to… Read more »

Nigeria:
At 60, Nigeria Faces an Uncertain Future


Premium Times, 1 October 2020

Vice President Yemi Osinbajo on Sunday stated the obvious about the threats to Nigeria's unity. Read more »

Nigeria:
Queen Elizabeth, Abdulsalami, Jonathan, Lawan, Govs Salute Nigerians At 60


This Day, 1 October 2020

The Queen of England, Elizabeth II; former President Goodluck Jonathan; ex-military Head of State, Gen. Abdulsalami Abubakar (rtd); President of the Senate, Dr. Ahmad Lawan; and… Read more »
Talks between the government and organised labour to avert a nationwide strike have been successful and the strike has been called off. This follows a meeting between the … Read more »

Nigeria faces the triple challenge of providing reliable power supply, reducing greenhouse gas emissions, and keeping energy affordable to consumers. The availability of … Read more »

The U.S. has said aside from the U.S.$311 million Abacha loot returned to the Nigerian government recently, another separate amount of U.S.$152 million was still in active … Read more »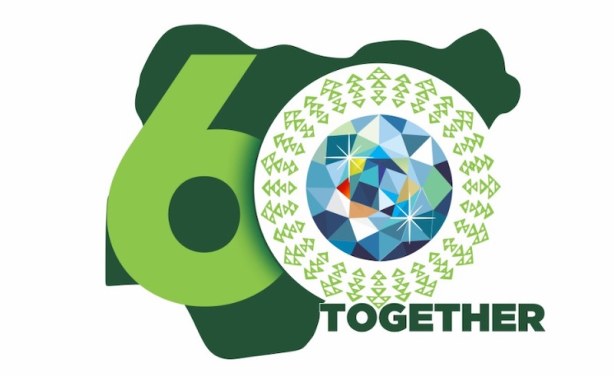 (file photo).