Popular singer Wizkid has dedicated his album, Made in Lagos, to the citizens of Nigeria in light of recent brutality toward #EndSARS protesters, by authorities. In a press release, Wizkid said: "It has been beautiful to see Nigerians around the world coming together to protest against police brutality." Meanwhile, Burna Boy released a new song, 20:10:20, the day on which the Lekki Massacre occured and where 12 people protesting against the brutality of the Special Anti-Robbery Squad (SARS), lost their lives.
Throughout his lifetime, Afrobeat pioneer Fela Kuti was very vocal in criticizing the government, highlighting the ills of those in authority and speaking against the political … Read more »

A judicial panel that was established to investigate police brutality and the recent shooting deaths of unarmed protesters by soldiers in Lagos, has convened for the first time, as … Read more »

Amnesty International has accused Nigerian authorities of a cover up in the Lekki Toll Gate deaths, that occurred during the #EndSARS protests on October 20, 2020. In a … Read more »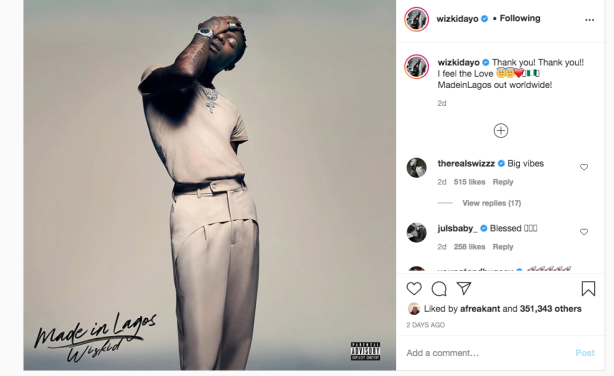 Wizkid releases a new album, Made in Lagos.