The World Health Organization has said the Ebola outbreak took place in communities scattered across dense rain forests, as well as crowded urban areas, creating logistical challenges. Matshidiso Moeti of the WHO said that "overcoming one of the world's most dangerous pathogens in remote and hard to access communities, demonstrates what is possible when science and solidarity come together. The technology used to keep the Ebola vaccine at super-cold temperatures, will be helpful when bringing a COVID-19 vaccine to Africa. Much of the expertise built in one disease, is transferrable to another and underlines the importance of investing in emergency preparedness, and building local capacity," Moeti said.
The tenth outbreak of Ebola in the Democratic Republic of Congo, which lasted 23 months, is officially over. National officials and international organizations are calling for … Read more »

The country's deadliest-ever Ebola outbreak has officially been declared over but aid groups have warned that flare-ups are still possible. Équateur province has reported 24 … Read more »

Confirmed cases in Equateur Province have now surpassed the total number recorded during the province's last outbreak in 2018. The World Health Organizations warned that the … Read more »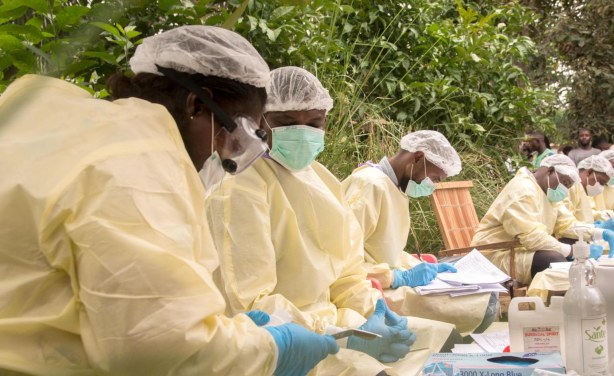 (file photo).