The UN has raised concerns over the move to impose sanctions on the International Criminal Court's (ICC) Chief Prosecutor Fatou Bensouda and the Head of the Jurisdiction Complementarity and Cooperation Division, Phakiso Mochochoko. The court has faced criticism from the U.S. since it was founded in 2004, and along with Russia and China, remains one of a dozen countries that have declined to sign up to its jurisdiction.
U.S. Secretary of State Mike Pompeo has accused the ICC of "illegitimate attempts to subject Americans to its jurisdiction", and says the sanctions are in accordance with a U.S. executive order issued in early June by President Donald Trump.
The U.S. also withdrew the entry visa for Chief Prosecutor Bensouda in April 2019. In 2018, the then- U.S. National Security Adviser John Bolton threatened to sanction and prosecute International Criminal Court (ICC) judges if the tribunal attempts to charge U.S. service members and intelligence agents with war crimes in Afghanistan.
"… You should know if you're responsible for the proposed ICC investigation of U.S. personnel in connection with the situation in Afghanistan, you should not assume that you will … Read more »

Chile Eboe-Osuji, who was the first Nigerian to be elevated to the court in 2012, will serve as International Criminal Court president for the next three years. Read more »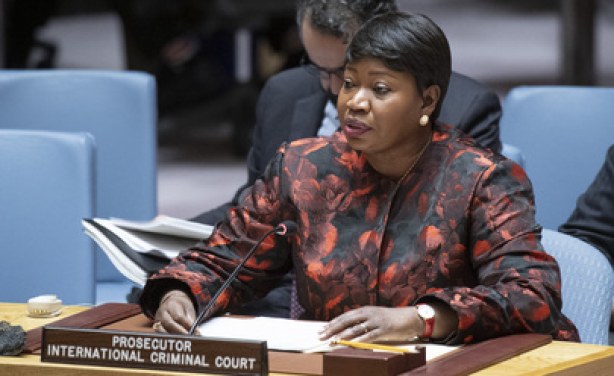 Fatou Bensouda, Chief Prosecutor of the International Criminal Court, briefs the United Nations Security Council meeting on Sudan and South Sudan, 18 December 2019.