South Africa has officially hit the second wave, with 6,709 new Covid-19 cases reported in the last 24-hours, pushing the total number of cases to 828,598. Health Minister, Zweli Mkhize has said the country now meets the resurgence criteria formulated by scientists and modelling teams. "In the last two days the age distribution of new cases showed a different pattern from the norm, the peak age in this period is in the 15 to 19 age group," he said. Four provinces are currently the frontrunners, with the Western Cape recording the highest number of new cases at 30%, while the infections have peaked by 24% in the Eastern Cape, 23% in KwaZulu-Natal and 17% in Gauteng. The country's death toll stands at 22,574 with recoveries now at 754,658.
Multiple surveys designed to more accurately estimate how many people in the country have been infected with the novel coronavirus are under way, GroundUp reports.This comes after … Read more »

South Africa's economic capital, Gauteng, has seen a 6% spike in Covid-19 infections after the easing of restrictions across the country. The increase, which was "noted with … Read more »

According to WHO Regional Director for Africa Dr Matshidiso Moeti, the declining rate of Covid-19 infections across the continent is a result of robust and decisive public health … Read more »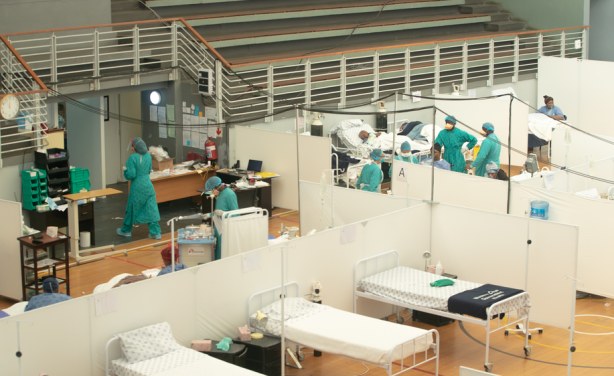 (file photo).