Deadly protests have followed the death of Oromo singer Haacaaluu Hundeessa. He was shot in the Ethiopian capital Addis Ababa on Monday night. Haacaaluu's music has been described as "giving sound and voice to the Oromo struggle", and with his 2015 track Maalan Jira ("What existence is mine"), for example, "was a kind of an ethnographic take on the Oromo's uncertain and anomalous place within the Ethiopian state", wrote Awol Allo.
With the appointment of Abiy Ahmed as chair of the ruling coalition, Ethiopia is set to have an Oromo leader for the first time in recent history. This is in no small part thanks … Read more »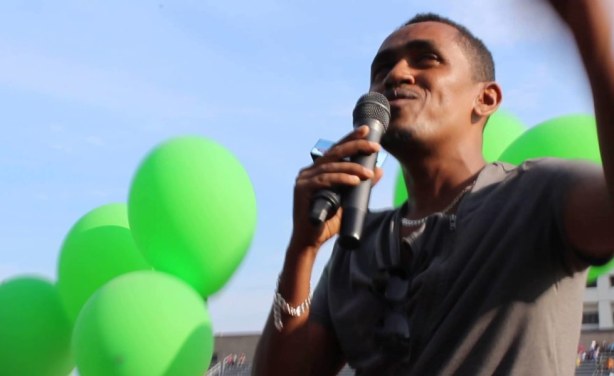 Haacaaluu Hundeessa's music gave sound and voice to the Oromo struggle.