President Cyril Ramaphosa has paid tribute to the nation's media for its in-depth coverage of the Covid-19 pandemic, despite the industry itself being confronted by daunting challenges. "They [the media] have fulfilled their watchdog role by unearthing acts of corruption and maladministration, sparking a massive national debate and leading to a number of high-profile investigations. Through this reporting, they have earned people's trust," Ramaphosa said. This comes after the country recorded its lowest single-day death toll in over four months. "We extend our condolences to the loved ones of the departed and thank the healthcare workers who treated the deceased patients," said Health Minister, Health Minister Zweli Mkhize said. As of September 14, the nation has 649,793 confirmed cases of Covid-19, 15,447 fatalities, and 577,906 recoveries.
As of September 14, the number of confirmed cases of Covid-19 from 55 African countries has reached 1,353,390. Reported deaths in Africa have reached 32,623, and recoveries … Read more »

Health Minister Dr Zweli Mkhize has called on the population to still exercise caution despite noting a slowing rate of infection of Covid-19. "We can safely say that we're over … Read more »

It is too early to determine which Covid-19 patients are at a higher risk of developing long-term pulmonary abnormalities, pulmonologists Ganesh Raghu and Kevin Wilson have said. … Read more »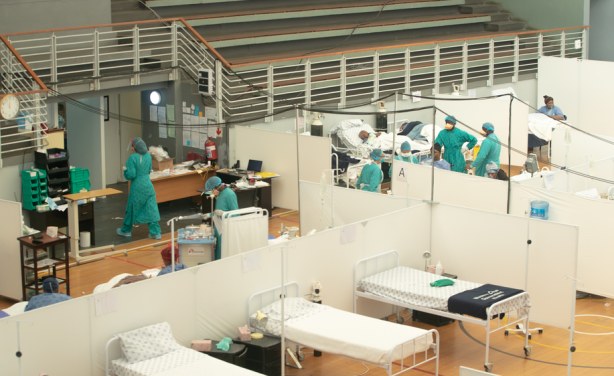 Inside the now-closed Khayelitsha Field Hospital developed by MSF to support the nearby Khayelitsha District Hospital to cope with the pressures of peak COVID-19 transmission in the Western Cape (file photo).