Aliko Dangote remains Africa's richest man and the richest black man in the world for nine years in a row, with a net worth of more than U.S.$10 billion. The Nigerian businessman's fortune is primarily built from his company Dangote Cement, although he started his business empire by selling commodities such as sugar, salt, and flour. Dangote Refinery has been under construction since 2016 and is expected to be one of the world's largest oil refineries once complete.
Sometimes the best plans can be thwarted, particularly when the world is in the grip of a pandemic such as Covid-19. Africa's richest man, Nigerian Aliko Dangote's plan to provide … Read more »

The Nigerian business mogul Aliko Dangote became U.S.$4.3 billion richer in 2019 as his fortune continued to grow on the back of investments in cement, flour and sugar. The Dangote … Read more »

Forbes has released its annual list of billionaires and Nigerian mogul Aliko Dangote remains the richest black person in the world with a fortune estimated at U.S.$10.9 … Read more »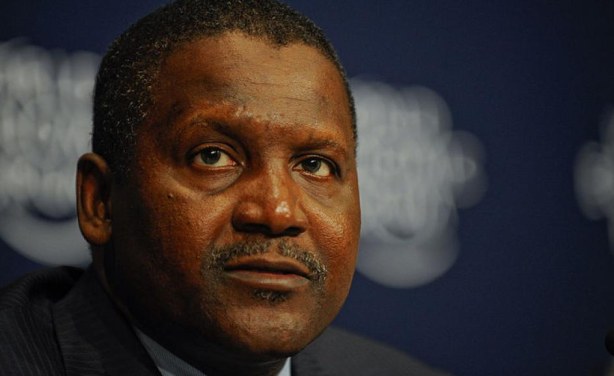 Aliko Dangote (file photo).