The Nigerian army has said allegations that soldiers has fired into a crowd of #EndSARS protesters at the Lekki tollgate, was "fake news". This follows several news reports showing the army's involvement, including a new CNN investigation, alleging that soldiers used live ammunition on protesters. The army insists that its soldiers acted professionally and "followed the rules of engagement". In October 2020, thousands took to the streets under the slogan #EndSARS to protest against the Special Anti-Robbery Squad, which they accuse of murder, torture, and extortion.
President Muhammadu Buhari has assured Nigerians that he will do whatever it takes to ensure that a repeat of #EndSARS protest does not occur in Nigeria. Buhari added that the … Read more »

Amnesty International has accused Nigerian authorities of a cover up in the Lekki Toll Gate deaths, that occurred during the #EndSARS protests on October 20, 2020. In a … Read more »

A judicial panel that was established to investigate police brutality and the recent shooting deaths of unarmed protesters by soldiers in Lagos, has convened for the first time, as … Read more »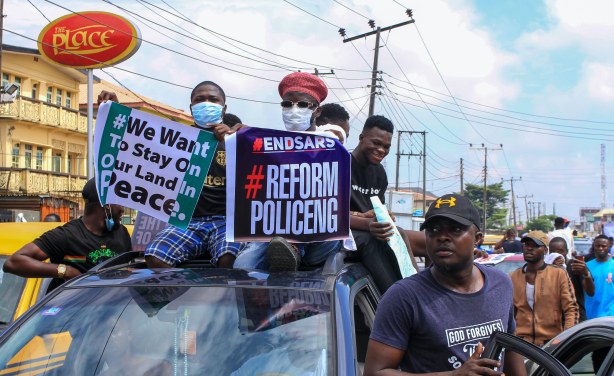 An #EndSARS protest in Lagos on October 10, 2020.