Milkmaid has been selected as Nigeria's official entry for the 2021 Oscars, in the International Feature Film category. The film which is currently showing in cinemas nationwide, tells the story of a Fulani milkmaid who confronts extremists in a rural African community. It follows her journey and quest to locate her missing sister, and how efforts to recapture her disrupted past, prove complicated. Last year, Nigeria's submission "Lionheart" was disqualified for not meeting the non-English language requirement, leading to the controversy on whether or not Nigerian pidgin should not be considered a local language. The 93rd edition of the Academy Awards will be held on April 25, 2021.



Author:

The Milkmaid movie

Publisher:

Publication Date:

8 August 2019

In rural sub-Saharan Africa, Aisha, a Fulani milkmaid, is searching for her younger sister, Zainab. Dire personal circumstances force her to approach … see more »
Softie, follows the life of Kenyan photographer and political activist Boniface Mwangi. It has been selected in the category of the Best Documentary Feature and is among more than … Read more »

Movies that debuted on a streaming service without a theatrical run will be eligible for the Oscars, but only for this year. The Academy of Motion Pictures Arts and Sciences … Read more »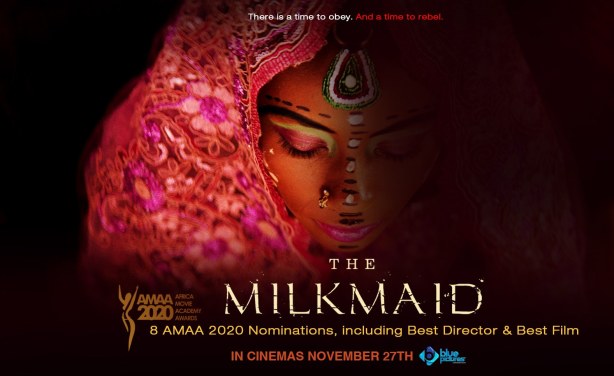 The Milkmaid movie poster.