Diabetes is a condition that global studies have found increases the risk of severe illness and death among patients infected with the novel coronavirus. According to the World Health Organization, an analysis of 14 African nations showed that people older than 60 years, face greater risk of complications, or death from Covid-19. This was contained in a statement issued ahead of the World Diabetes Day, commemorated on November 14 annually to create awareness. Diabetes is a serious, chronic condition that affects the lives and well-being of individuals, families, and societies globally. It is characterised by excess levels of sugar in the blood. Meanwhile, there are more than 1,9 million confirmed COVID-19 cases in Africa with more than 1.6 million recoveries and 45,000 deaths, according to WHO.
Due to ongoing corruption investigations, the Ethics and Anti-Corruption Commission officials took all the records at Kenya Medical Supplies Agency (Kemsa) and stopped payments … Read more »

During this time where Covid-19 pandemic has spread around the world, the word comorbidities has become commonplace as scientists explain who would be the most vulnerable in the … Read more »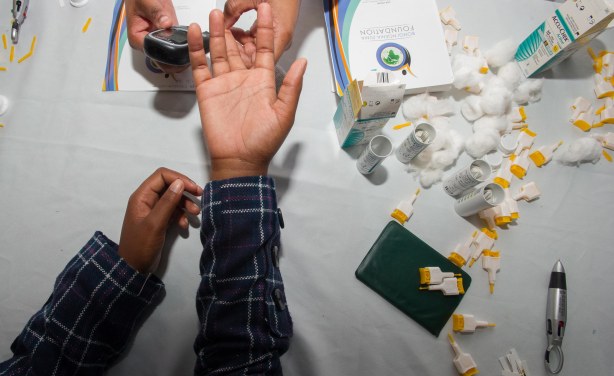 A diabetes test (file photo).