Noncommunicable diseases and injuries (NCIDI) account for more than a third of the health burden among the poorest billion people. Over 90% of the billion, live in sub-Saharan Africa or South Asia and the situation is attributable to a far more diverse set of conditions and risk factors than contained in the 5 x 5 model. The 5×5 model refers to the five diseases which are cardiovascular disease, cancer, diabetes, chronic respiratory diseases, and mental illness. The five risk factors are tobacco use, unhealthy diets, physical inactivity, the harmful use of alcohol, and air pollution. For example, the Kenya NCDI Poverty Commission reported that out-of- pocket expenditure and loss of productivity caused by NCDIs, impoverishes households. NCDs reduce household incomes by 28.6%, more than double that due to general health conditions which is at 14%.
The government has been urged to begin to strengthen the country's healthcare system by increasing awareness, providing access to care and treatment as well as budgeting more money … Read more »

During this time where Covid-19 pandemic has spread around the world, the word comorbidities has become commonplace as scientists explain who would be the most vulnerable in the … Read more »

"We have looked at the data for patients who have been hospitalised and found that, consistent with evidence emerging worldwide, hypertension, diabetes and cardiac disease are the … Read more »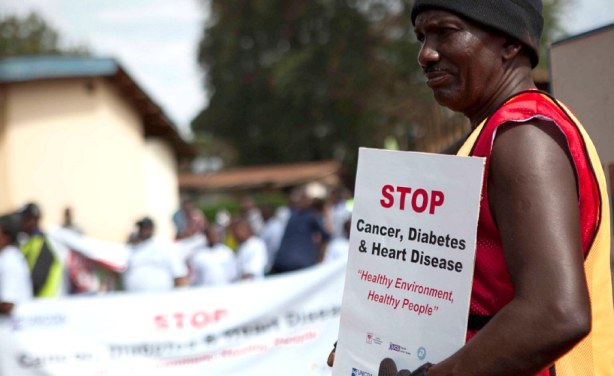 (file photo).