The massive destruction witnessed along Waiyaki Way to Jomo Kenyatta International Airport is a reminder of the scenic beauty of tall, lush green trees that once dotted the stretch, and now has been replaced with tall and huge pillars of concrete. Despite protests by Kenyans on social media and other platforms expressing their disappointment over the manner of the felling of the trees and even a petition to stop the destruction, the government seems undeterred. In March, months after the commissioning of the road by President Uhuru Kenyatta, the national government said that the Chinese contractor, responsible for tree felling, will plant trees in all affected public places, including the Nairobi National Park, Uhuru Park and the Arboretum. Covid-19 lockdown triggered incredibly positive change, the government almost doubled usable green space in Nairobi, created hundreds of green jobs, invited the public to plant roundabouts. Urban green space includes street trees, school yards, roadside vegetation, parks, playgrounds, green corridors and urban woods.
Never has the John Michuki Memorial Park's 1000-hectares – defended from land grabbers by Nobel laureate Wangari Maathai in 1999 and secured by activists and the Kenya Forest … Read more »

Authorities revised the design of the Nairobi Expressway project to ensure that no land is taken away from the Uhuru Park, following a public outcry. The four-lane dual carriageway … Read more »

Kenya Power says it has commenced the relocation of power lines on Nairobi's Mlolongo, Mombasa and James Gichuru roads, to pave the way for construction of the 27.1km Nairobi … Read more »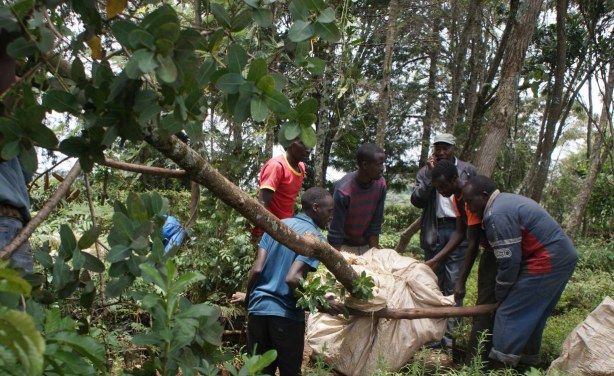 A group of young men prepare to transfer an uprooted tree (file photo).