The Namibian government will open up the country for international travel from September 18, 2020, as it ends a six-month-long state of emergency, following a decline in the number of daily Covid-19 cases. During a media briefing, President Hage Geingob said his administration had considered the economic implications of continuing the restrictions and the state of preparedness of its hospitals. The president warned that despite ending the state of emergency, it was too early to claim the victory of a decline. Namibia's economy is expected to contract by almost 8% in 2020, due to the restrictions implemented under the lockdown.
Namibia:
Namibia Exits State of Emergency


Namibian, 18 September 2020

THE government has decided not to extend the state of emergency which was implemented six months ago to curb the impact of the novel coronavirus. Read more »

Namibia:
Borders Open, Conditional to Neighbours


Namibian, 18 September 2020

AS the six-month long Covid-19 state of emergency lapses, Namibia's borders are once again open but travel might still be limited as some other countries remain locked down. Read more »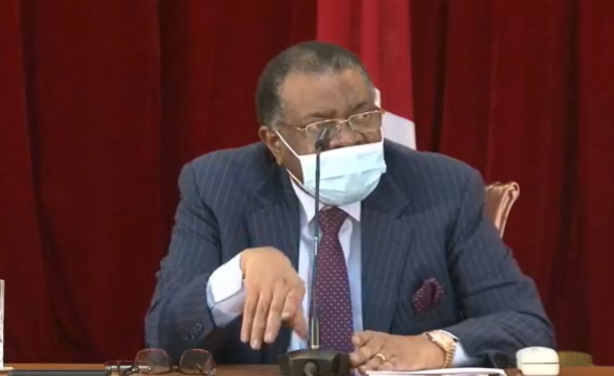 Namibian President Hage Geingob addressing a Covid-19 media briefing.
As of September 18, the number of confirmed cases of Covid-19 from 55 African countries has reached 1,382,398. Reported deaths in Africa have reached 33,428, and recoveries … Read more »

During a State House briefing, Namibian President Hage Geingob announced that the current state of emergency will remain in force in all regions until 17 September and said the … Read more »

With Covid-9 cases on the rise in Namibia, President Hage Geingob has reimposed strict controls on movement across the country, moving the country from Stage 4 to Stage 3 for 16 … Read more »