Public transport to and from Nakuru town was brought to a halt as minibus taxi operators, popularly known as matatu, protested their removal from the CBD by authorities. Hundreds of commuters were stranded and forced to walk long distances as operators withdrew their vehicles, protesting against the move by the county government. County government is accused of not properly consulting them before their relocation, which they called "dictatorial". Governor Lee Kinyanjui announced the decision to lock matatus out of the CBD in a plan to decongest the town, which is inching closer to a city status.
The Nairobi Metropolitan Services Director General Mohammed Badi says the plans to bar matatus from the CBD aims to de-congest the city and will be launched by President Uhuru … Read more »

A local ICT company has developed an App that will be able to schedule matatus and buses in Nairobi with the aim of reducing congestion at terminuses. Read more »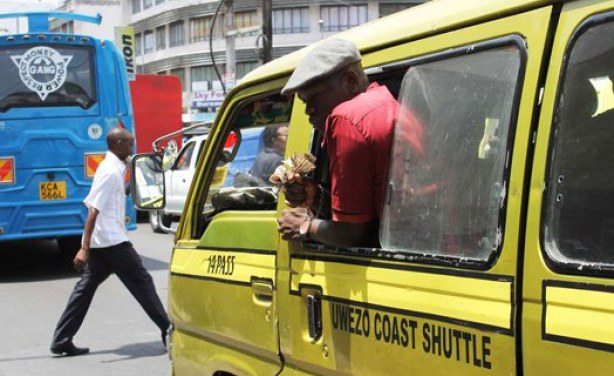 A matatu (file photo).