Brazilian multinational corporation, Vale, is starting to pull out of Tete, Mozambique, as part of its climate emergency commitment to end coal production. In an effort to promote clean energy use, climate change experts are calling on institutions to divest from these companies, and as a result, fossil fuel investments are now not only a risk for the planet but for investors too. Experts argue that global fossil fuel subsidies are so large, that if redirected, enough money would be available for investments in clean energy and energy efficiency needed to meet the Paris Climate Agreement targets. The IMF estimates that eliminating fossil fuel subsidies could free up U.S.$2.9 trillion in government revenue annually. That amount is more than double the annual investment of US$1.25 trillion the International Energy Agency estimates is needed by 2035 in clean energy and energy efficiency to stop the world from warming by 2°C.
Mozambique:
Brazil's Vale Takes First Step to Divest Coal Assets


Mozambique News Reports And Clippings, 26 January 2021

Vale is pulling out of Tete as part of its climate emergency commitment to end coal production. Several announcements last week set out a complex planned withdrawal. Read more »

Mozambique:
Mitsui Pulls Out of Mozambique Coal Business


AIM, 21 January 2021

The Japanese company Mitsui, has announced its intention to pull out of the coal mining business in Mozambique. Read more »

Mozambique:
Mining Companies Suspend Activities


AIM, 24 June 2020

14 mining companies have suspended their activities in Mozambique, because of the impact of the Covid-19 pandemic, according to the general director of the National Institute of… Read more »

Mozambique:
Vale Expanding Moatize Coal Mine


AIM, 12 July 2019

Tete (Mozambique), 12 Jul (AIM) – Vale-Mozambique, the local subsidiary of the Brazilian mining giant Vale, intends to expand its open cast coal in Moatize district, in the western… Read more »

Mozambique:
Vale Announces Three Month Closure of Moatize Mine


AIM, 27 November 2019

The Brazilian mining giant Vale on Tuesday announced that it will close down its coal mine in Moatize, in the western Mozambican province of Tete, for three months next year for… Read more »
The amount of carbon dioxide that we can still emit while limiting global warming to a given target, is called the "remaining carbon budget," and it has become a powerful tool to … Read more »

Africa is likely to be the continent hit hardest by climate change. The region is vulnerable to droughts, heat, and floods and many countries have a … Read more »

The theme of this year's World Water Day, observed on 22 March, is water and climate change. The issue has taken on greater urgency, given the global spread of coronavirus, also … Read more »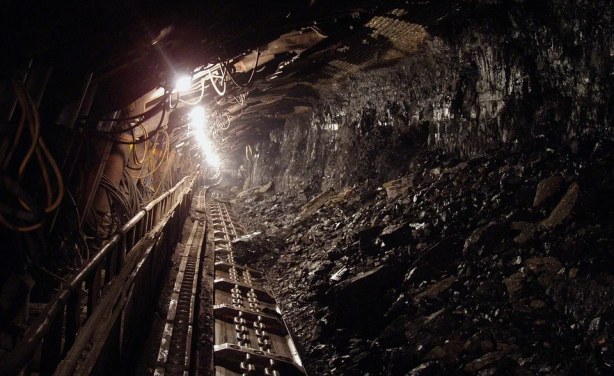 (File photo).