Former President Benjamin Mkapa was laid to rest in a family plot in Masasi District, Mtwara region, with political and religious leaders paying tribute to Tanzania's third phase president. While addressing mourners, President John Magufuli said that the country has lost a dynamic leader with a unique reputation and then officially announced that the National Stadium in Dar es Salaam is now Benjamin Mkapa Stadium.
President John Magufuli has declared a seven-day mourning period. Mkapa was the third president since Independence and led Tanzania from 1995 to 2005 before handing over to Jakaya … Read more »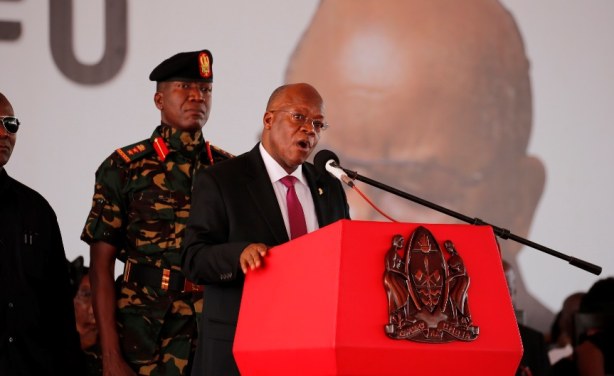 President John Magufuli at Uhuru Stadium bidding farewell to retired President William Mkapa.