Kenya's capital city, Nairobi, used to be known as the "Green City in the Sun" for its lush environment. There have been however recently been a lot of changes to Nairobi's land cover – what's on the ground's surface. Most recently, there was uproar over the felling of hundreds of trees to make way for the construction of the Nairobi Expressway. Areas of vegetation around rivers and forested land have declined in the city due to encroachment and infrastructure development, namely roads and buildings. It has been reported that Nairobi city has lost 22% of the city's green spaces cover in the period between 1988 and 2016. Changes in land cover in Nairobi are mainly due to policy changes – such as zoning – that increase the plot area covered by a building relative to the total plot size. For instance, areas close to the central business district that were residential in land use have seen recent conversions to commercial or office space land use., according to The Conversation Africa.
Kenya Power says it has commenced the relocation of power lines on Nairobi's Mlolongo, Mombasa and James Gichuru roads, to pave the way for construction of the 27.1km Nairobi … Read more »

Never has the John Michuki Memorial Park's 1000-hectares – defended from land grabbers by Nobel laureate Wangari Maathai in 1999 and secured by activists and the Kenya Forest … Read more »

Authorities revised the design of the Nairobi Expressway project to ensure that no land is taken away from the Uhuru Park, following a public outcry. The four-lane dual carriageway … Read more »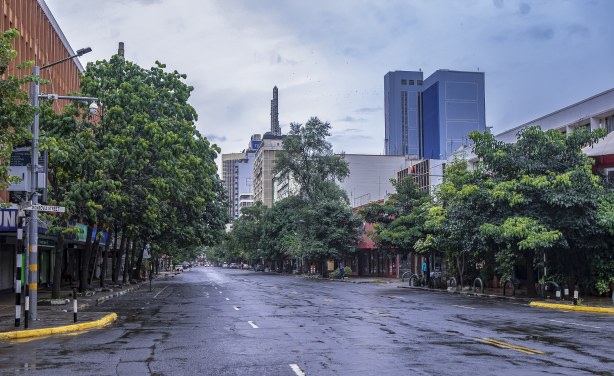 A street in Nairobi (file photo).