The number of people attending burials has been limited to 100, while only 50 people may attend weddings – these are the new measures announced by the Interfaith Council for Covid-19 response. At burials, only 15 people will be allowed at the graveside and the burial service must be 1 hour in length, with no food served. Connie Kivuti, the council's vice chairperson, has said the move to impose stricter guidelines was prompted by the number of new Covid-19 cases and the number of daily deaths.
Kenya:
Rules on Gatherings Now Tightened Again


Nation, 27 November 2020

A reduction in the number of people allowed to attend burials and weddings as well as tighter restrictions in places of worship are the latest checks on the spread of coronavirus. Read more »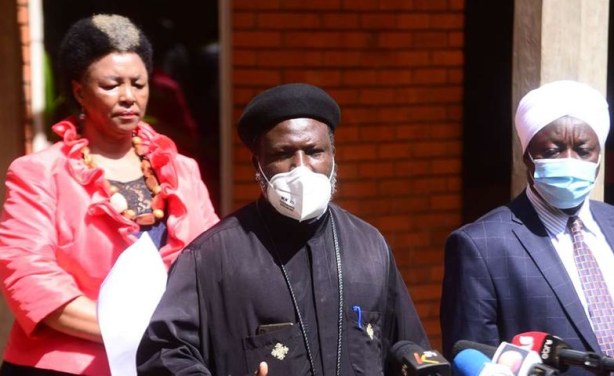 Interfaith Council on the National Response to Coronavirus Pandemic member Joseph Mutiso addresses the media at Ufugamano House in Nairobi on November 26.