The hour-long protest consisting of mostly women who chanted and displayed placards with messages such as "Gambian women lives matter, no woman should die in labour, please Ministry of Health protect us, please help I don't want to die at child labour, I am scared to be pregnant, who looks after my child if I die?" amongst others. According to WHO, the maternal mortality ratio remains "unacceptably high" and it continues to be a major challenge for health service delivery. "The major causes of neonatal deaths are birth asphyxia and prematurity and the leading causes of inpatient deaths in children are pneumonia and malnutrition," the WHO says, but the country's Health Minister Ahmad Lamin Samateh believes "crude abortionists" are also responsible.
After the genocide in 1994, Rwanda now has its act together and reduced deaths among under five-year-old children by 67%. After two civil wars and an Ebola epidemic, nearly 70% of … Read more »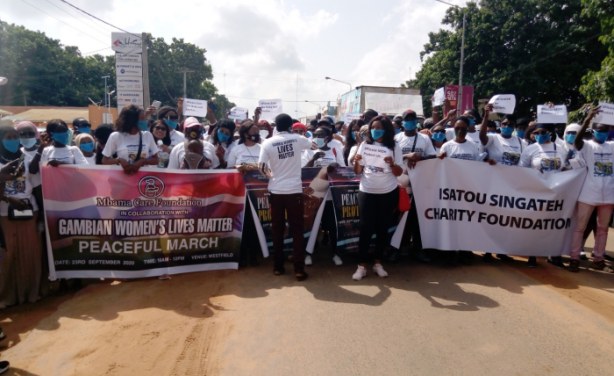 Hundreds of people mainly women yesterday thronged the busy Kairaba Avenue road protesting over what they described the "alarming rate" of maternal mortality in the country.