Oil-rich communities have borne the brunt of the impact of oil exploration and extraction on their lives and environment, since the 1950s when the black gold was first discovered in Bayelsa State. Health and environmental impacts from oil spills as well as livelihoods have largely been destroyed. Now they are fighting back through support group Host Communities of Nigeria Producing Oil and Gas (HOSTCOM), demanding a10% equity shareholding. HOSTCOM said the communities deserve this after "60 years of marginalisation and bearing the brunt of the negative impacts of exploration and exploitation". The new Petroleum Industry Bill, which the government has been pondering for a number of years, and which will seek to introduce pertinent changes to the administrative, regulatory and fiscal framework of the oil and gas industry, may see their demands for a stake in equity shareholding realised. This could ease the plight of communities who live predominantely in poverty.
Nigeria's House of Representatives is investigating the Niger Delta Development Commission which was established in 2000, to develop the oil-rich Niger Delta Region. Numerous … Read more »

Twelve years later, four farmers – two have since died – are demanding that oil giant Shell compensate them for catastrophic oil spills that ruined three fishing villages on the … Read more »

The House of Representatives will launch a probe into the alleged mismanagement of funds in the Niger Delta Development Commission (NDDC) and has summoned the Niger Delta Affairs … Read more »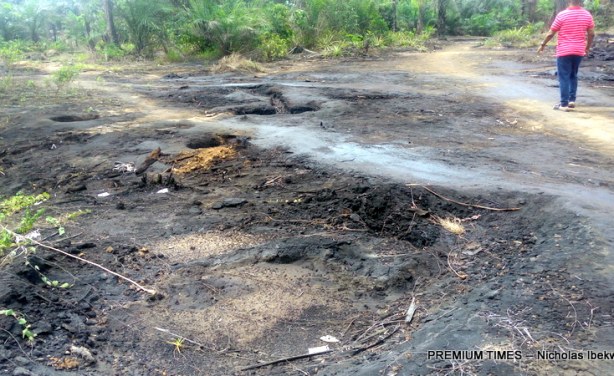 An oil spill near farmland in K-Dere, Ogoniland (file photo).