South Africa has made a deposit of U.S.$19.6 million to Gavi – the Vaccine Alliance – to secure the country's entry into the COVAX facility. This down payment is 15% of what is needed to secure vaccines for 10% of the population; this equates to roughly 6 million people out of 57.78 million. As of 22 December 2020, the country has confirmed 940,212 of Covid-19 of which 25,246 proved fatal and 808,241 resulted in recoveries.
A new variant of the Sars-CoV-2 virus, which causes Covid-19, has been detected in South Africa, scientists have announced. Health Minister Zweli Mkhize and members of the … Read more »

South Africa's top adviser on Covid-19, Professor Salim Abdool Karim – along with his U.S. counterpart Dr. Anthony Fauci – has been awarded a prize for 'standing up for science' … Read more »

South African president Cyril Ramaphosa has announced an 11pm curfew, restricted hours on the sale of alcohol and the closure of some beaches. The new regulations aim to curb a … Read more »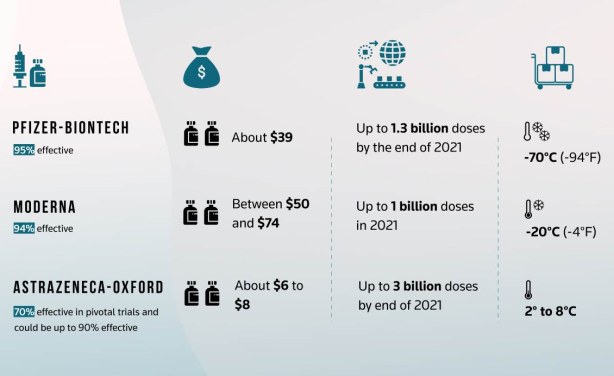 Pfizer, Moderna and AstraZeneca vaccines could be rolled out early next year.