The Expropriation Bill 2020 has been submitted to Parliament The bill, which is set to replace the Expropriation Act of 1975 that is inconsistent with the Constitution, was gazetted on October 9 2020. According to the Inter-Ministerial Committee on Land Reform, the new bill makes provisions for expropriation without compensation. It features a new clause – 12(3),(4) – dealing with instances where it may be just and equitable to pay no compensation for the expropriation of property in the public interest. The ad hoc parliamentary committee on amending section 25 of the Constitution to allow for land expropriation without compensation was re-established in late June. The committee met for the first time since its re-establishment to discuss its programme for public hearings, which are due to start this month. The expropriation of land without compensation has been a divisive topic for the nation's political parties with Public Works and Infrastructure Minister Patricia de Lille most recently describing the process as not being a "silver bullet" for land reform.
South Africa's ruling African National Congress appears to want a major change to the proposed expropriation without compensation process by removing judges from the equation. … Read more »

Land expropriation without compensation is a method to acquire land, but not the sum total of land reform or restitution. That's the short version of view of the Presidential … Read more »

The actual process of amending the South African Constitution's clauses on land expropriation will only happen after the national elections, ANC constitutional review committee … Read more »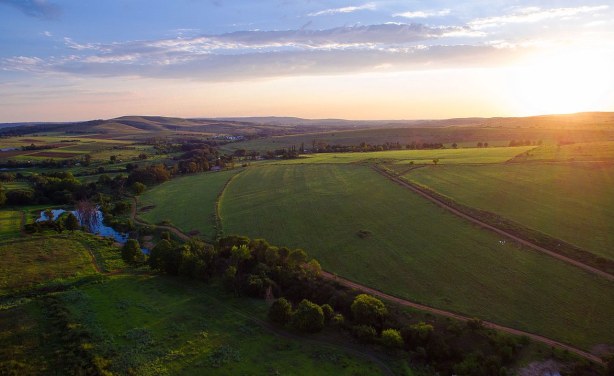 Farmland (file photo).