Christiana Figueres, former Executive Secretary of the United Nations Framework Convention on Climate Change (UNFCCC, will headline the 10th Annual Desmond Tutu Peace Lecture, which is held annuall on 7 October 2020, the retired Archbishop's 89th birthday. Figueres will join two young African climate activists, Uganda's Vanessa Nakate (23) and South Africa's Ayakha Melithafa (17). They will address the subject: Climate Justice Globally, Now and for the Future, with an emphasis on intergenerational dialogue and cooperation.
Register here for the digiital broadcast.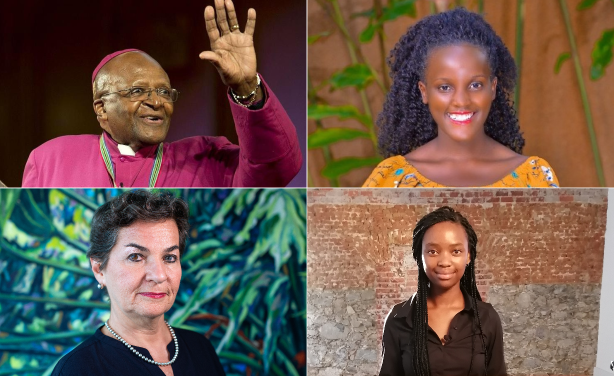 Archbishop Emeritus Desmond Tutu with 10th Desmond Tutu International Peace Lecture speakers Vanessa Nakate (top-right), Christiana Figueres (bottom-left) and Ayakha Melithafa.