The National Emergency Management Agency Director-General Muhammadu Muhammed, has said that floods in 2020 has impacted 35 states, including the Federal Capital Territory, and 320 local government areas. He added that the flood disaster has destroyed homes and washed away farmlands, impacting on the country's food security. Muhammed said that his agency is determined to support state emergency management agencies to build their capacities and enhance their response capabilities to disasters. At least 68 people have been killed so far by flooding in different parts of the country this year.
Nigeria:
68 Killed, 129,000 Others Affected By Flood This Year – NEMA


Daily Trust, 8 December 2020

The Director General, National Emergency Management Agency (NEMA), AVM Muhammadu Muhammed (rtd), has disclosed that 68 persons were killed and 129,000 others affected by flood… Read more »

Nigeria:
Floods Kill 68, Wreak Havoc in 35 States, Says NEMA


This Day, 8 December 2020

The National Emergency Management Agency (NEMA) revealed yesterday that no fewer than 68 people were killed across the country due to the devastating impact of flooding in 2020,… Read more »

Nigeria:
Flooding Affects 129,000, Kills 68 – Report


Premium Times, 7 December 2020

An official says flooding affected 320 local government areas in 35 states, including Abuja. Read more »
Devastating floods has seen the country lose more than two million tons of rice, a quarter of the projected harvest. This has sparked concerns that the current food insuffiency … Read more »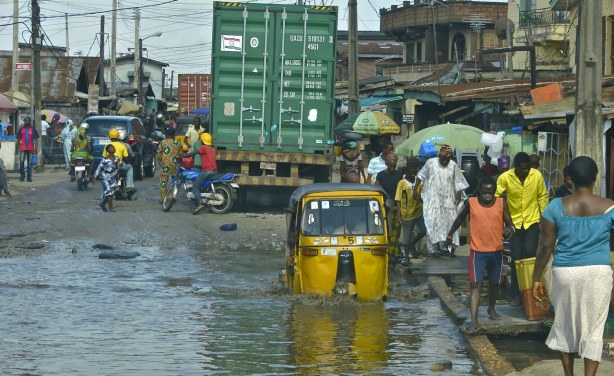 (file photo).