Launched in January of 2018, the service between Addis Ababa and Djibouti City has faced an uphill battle to reach profitability, hampered by unsustainable electric power and water supplies, train collisions with animals, theft on railway facilities and attacks on the trains. But plans are underway to double the number of freight trips in order to generate U.S.$150 million in revenue a year. Last year, the company generated U.S.$40 million in revenue by transporting passengers and cargo, up with a 29% increase from the previous year. Djibouti has been a key partner for Ethiopia as the country made use of Djibouti's port on the Red Sea during the time that Ethiopia and Eritrea were at war.
Officials of the two countries say infrastructures developed by the two countries to enhance cooperation such as electrified railway line, power and telecom interconnections that … Read more »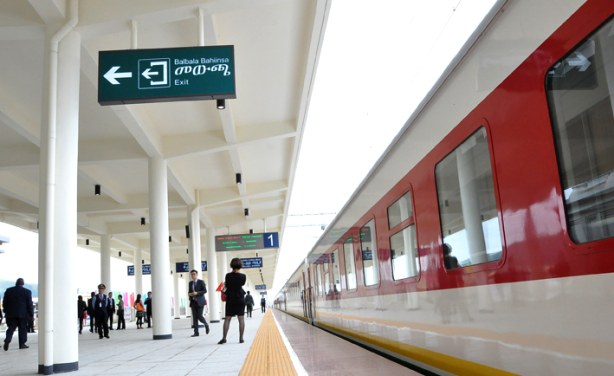 The Ethiopian-Djibouti railway.