In a major milestone in the fight against deadly diseases, United Nations agencies and humanitarian partners have announced the establishment of a global Ebola vaccine stockpile, to help control future epidemics by ensuring timely access to vaccines for populations at risk, during outbreaks. The stockpile is stored in Switzerland, and vaccines are ready to be shipped to countries for emergency response. The effort to establish the stockpile was led by the International Coordinating Group (ICG) on Vaccine Provision, which includes the World Health Organization (WHO), the United Nations Children's Fund (UNICEF), the International Federation of Red Cross and Red Crescent Societies (IFRC), and Médecins Sans Frontières (MSF), with financial support from Gavi, the Vaccine Alliance.
The World Health Organization has said the Ebola outbreak took place in communities scattered across dense rain forests, as well as crowded urban areas, creating logistical … Read more »

For Uganda responding to disease outbreaks of epidemic potential is not new. This is because the country has been in preparedness and response modes for quite some time and its … Read more »

"Zoonotic diseases" such as Ebola, SARS, Zika, HIV/AIDS, West Nile fever and COVID-19 are infections that jump between animals and humans, some of which leave illness and death in … Read more »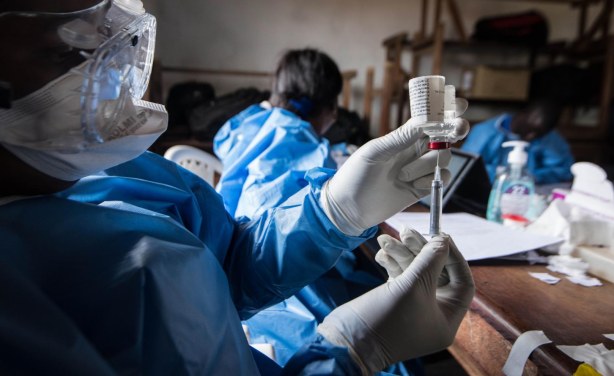 DR Congo is applying lessons learned from defeating Ebola to the fight against Covid-19 (file photo).