Hundreds of residents were evacuated from the most flood-prone neighbourhoods of the central Mozambican city. When the cyclone hit, it flooded much of the city and left it without electricity, while mobile phone communication became difficult, if not impossible. Trees were uprooted and the roofs were blown off many houses.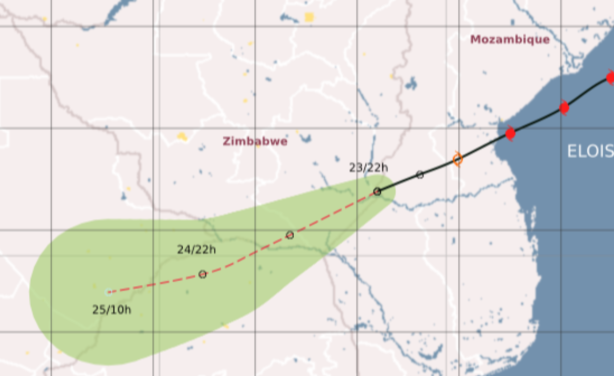 By Saturday evening the storm was forecast to have weakened as it entered eastern Zimbabwe. By Sunday morning it is expected to have dissipated.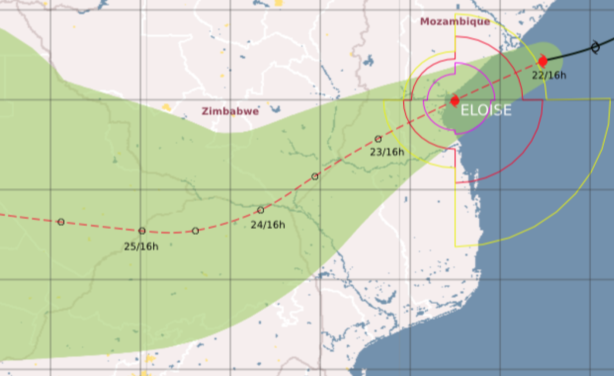 The path of Eloise, as predicted on Friday January 22.