More than 21 people were killed and hundreds of thousands affected by a super-storm that made landfall in Mozambique. Tropical cyclone Eloise hit central Mozambique on January 23, with high winds, heavy rains and severe flooding. The cyclone slammed into the province of Sofala, an area still reeling from cyclones Idai and Kenneth in 2019, before weakening into an overland depression, moving inland towards Zimbabwe, Botswana and northern South Africa. For a continent already racked by the effects of the climate crisis, Eloise is another chilling reminder of the destructive power of the kind of storms that will become more common as the world warms up.
Southern Africa:
21 Dead As Cyclone Eloise Sweeps Through Southern Africa


CISA, 29 January 2021

21 people have been confirmed dead and more than 270,000 displaced across Southern Africa according to preliminary information by United Nations Office for the Coordination of… Read more »

Mozambique:
5,500 Families Cut Off in Machaze


AIM, 29 January 2021

At least 5,500 families, affected by Cyclone Eloise, which hit central Mozambique last Saturday, are cut off from the rest of the country in Save locality, Machaze district, in… Read more »

Mozambique:
Risk of Flooding in Zambezi Valley


AIM, 28 January 2021

The Mozambican authorities have warned of a risk of flooding in the Zambezi Valley, because of increased discharges from the Cahora Bassa dam. Read more »
At least nine people died on Saturday after Tropical Cyclone Eloise hit the port city of Beira, most of them killed by falling trees, authorities said. Cars were submerged in … Read more »

The Department of Water and Sanitation has said plans are in place for the imminent impact of Tropical Cyclone Eloise, adding that the reality unfolding is that there will be … Read more »

Tropical Storm Chalane has reached the Mozambique Channel and meteorological services said it is expected to intensify overnight, making landfall in central Mozambique. Chalane … Read more »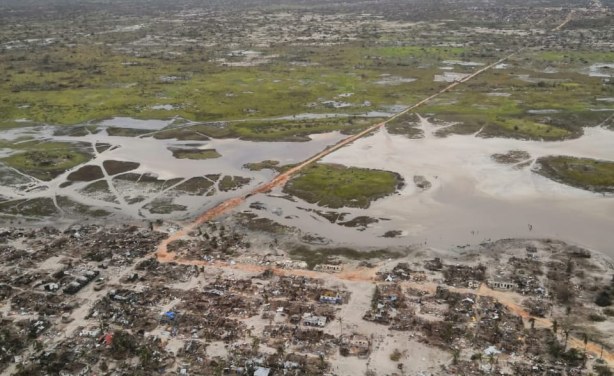 Areal view of the coast of Cabo Delgado province – (Cyclone Kenneth 2019).