The Covid -19 pandemic is a setback to women's health across Africa. Downturns have been reported in the numbers of women seeking antenatal and postnatal services, while public health education and outreach programmes have been restricted because of limits on public gatherings. Across the continent, the majority of health workers are women, who are at extra risk of contracting Covid-19. On the other hand, women are worried about the risk of infection if they access screening and other services, especially when they do not have a mask. Governments should take practical steps to provide personal protective equipment to both patients and women's health service providers, writes public health practitioner John Lazame Tindanbil. He adds that governments should support accurate public health messaging, especially through local radio stations, on the importance of women maintaining contact with health services during pregnancy, and accessing safe services for sexual health issues.
At the culmination of World Breastfeeding Week, two women – both mothers – who are fierce advocates for saving the lives of women and children say that without better care and more … Read more »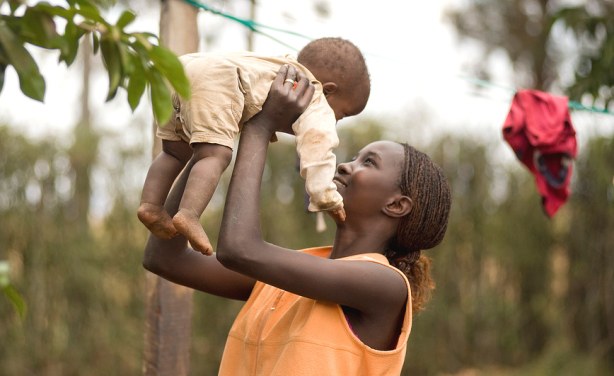 A mother plays with her young son in the Kenyan village of Mwea.