Spotlight has produced When kids go hungry, a six-part series looking at the impact of the Covid-19 pandemic and lockdown on the nutritional status of children in South Africa. It shines a light on the work of the Red Cross War Memorial Children's Hospital in Cape Town where children with chronic conditions such as kidney or liver disease are treated to stem the effects of of potential malnutrition. Sheila Botha feeds roughly 90 children in Sun City – an informal settlement built on top of a former dumping site in Makhanda in the Eastern Cape – twice a week through her pop-up soup kitchen, a community-led and supported initiative. While, Cynthia Dwanya is a preschool teacher in the seaside village of Qolora on the Eastern Cape's Wild Coast, she started an early childhood development programme to address child poverty and malnutrition in the area.
President Cyril Ramaphosa has wished the senior class of 2020 well for their final examinations and praised them for persevering through the Covid-19 pandemic. The release of the … Read more »

Water, sanitation and hygiene, usually treated by governments and NGOs as a separate policy area from food and nutrition, make up the second leading cause of stunted growth in … Read more »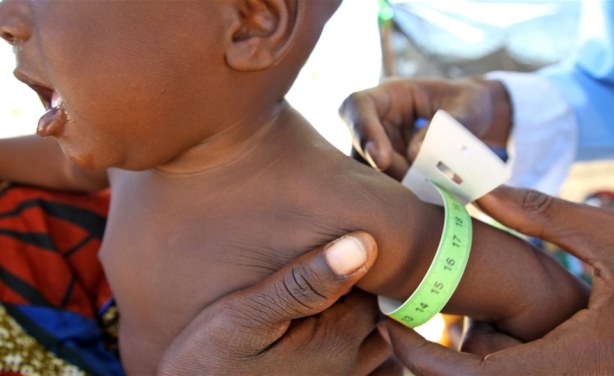 A young child being measured for signs of malnutrition (file photo).