President Roch Marc Christian Kabore has won 58% of the vote to remain president of Burkina Faso, the country's electoral commission has announced. Kabore, who became president in 2015, beat 12 opponents in the first round, with provisional results showing he received 1.6 million out of 3 million votes cast. The victory removes the need for a runoff ballot. Opposition figures say the election was marred by bribery and irregularities, but independent commentators say the election was the most open for years, Deutsche Welle reports. Because of unrest caused largely by insurgents from neighbouring Mali, polling stations were unable to open in at least one-fifth of the country.
On the eve of the elections that were held on November 22, 2020, opposition parties claimed that a "massive fraud" was being prepared, citing polling stations that did not open or … Read more »

With less than 5% of the votes counted after Burkina Faso's election, incumbent President Roch Kabore was leading the race on Tuesday, according to the country's electoral … Read more »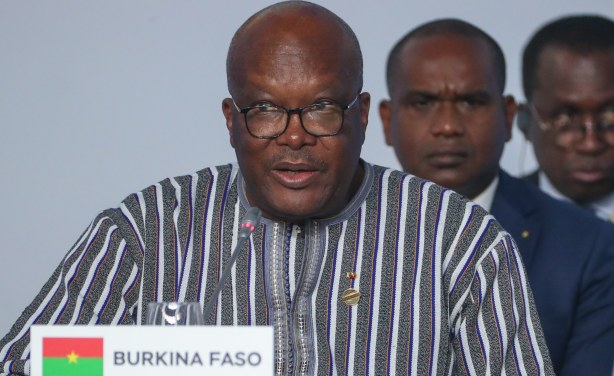 Burkina Faso President Roch Marc Christian Kabore at the first plenary session of the 2019 Russia-Africa Summit at the Sirius Park of Science and Art in Sochi, Russia, 24 October 2019.