Africans are astonished at the disarray around the US seat of power — especially those familiar with the playbooks of leaders who refuse to concede defeat, carry out coups or incite political violence.
For Zimbabwe especially, the developments at the US Capitol meant the shoe was suddenly on the other foot. The contentious issue of longstanding and crippling US sanctions on the southern African country threw up some irony, reports Benita Van Eyssen from Deutsche Welle.
Africa:
Africa to Trump – Who's a Sh**thole Now?


DW, 7 January 2021

Africans are responding to the chaos at the US Capitol with irony, sarcasm and humor. #Trump started trending on Twitter in places like Nigeria, South Africa and Kenya as the the… Read more »

Africa:
Be Gone, Trump – Let's Welcome a World in Which Facts Remain Facts


East African, 7 January 2021

Happy new year! There have been so many definitive moments in 2020 that it is almost ridiculous. Dar es Salaam had an earthquake — do you remember? I do. It felt like the… Read more »

Africa:
Lessons From Trump's Dethronement for Africa


Africa In Fact, 13 November 2020

In a historic US election, President Donald Trump was ousted from office by Joe Biden. Biden won 50.8% of the popular vote, while Trump still managed 47.5% in the largest voter… Read more »

Africa:
Trump's Legacy in Africa, Biden Expectations


The Herald, 27 November 2020

Francis Owusu, Padraig Carmody and Ricardo Reboredo Read more »
"When Donald Trump became president in 2017, U.S.'s global image plummeted. In countries across the world, the superpower's favourability fell off a cliff. In at least one … Read more »

Amid protests around the world, Donald Trump is now the 45th president of the United States and everyone is now watching how the tycoon will rule the world's most powerful country. Read more »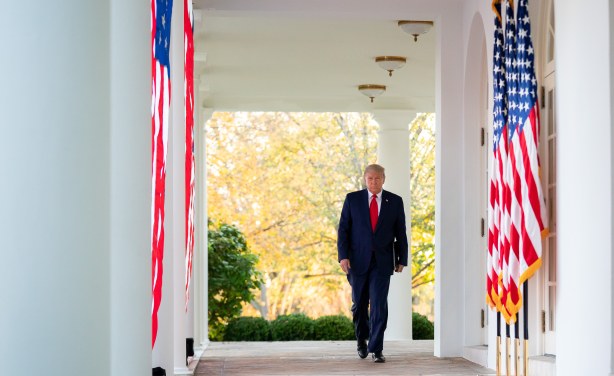 President Donald Trump in the White House on Friday, November 13, 2020.
The Trump Administration's decision to recognise Kingdom of Morocco's sovereignty over the Sahrawi Arab Democratic Republic (SADR), in exchange for Morocco's recognition of … Read more »