The Africa Centre for Disease Control and Prevention (CDC) has called on all African countries to adopt best practices, strategies, guidelines and recommendations to handle the Covid-19 pandemic, in response to the second wave of the outbreak across the continent, The Herald reports. World Health Organisation (WHO) Chief Tedros Adhanom Ghebreyesus, meanwhile, said that decisions made by leaders and citizens in the coming days will determine both the course of the virus in the short term and when the pandemic will ultimately end. "With vaccines now being introduced, it's really important that they are distributed equitably around the world. A new hundred-hundred initiative – a major sprint by WHO, UNICEF, World Bank, Global Fund and Gavi – aims to help 100 countries conduct rapid readiness assessments and country-specific plans within 100 days for vaccines and other Covid-19 tools," he said. As of December 8, Africa has confirmed 2,274,653 cases of Covid-19 of which 54,130 proved fatal and 1,937,295 resulted in recoveries.
As of December 8, the number of confirmed cases of Covid-19 from 55 African countries has reached 2,273,762. Reported deaths in Africa have reached 54,118, and recoveries … Read more »

In his keynote address, African Development Bank President Akinwumi Adesina called for strong leadership, a shared sense of collective responsibility, the better harnessing … Read more »

Nearly 5 million of Africa's 7 million aviation and tourism industry-related jobs have been lost in 2020. Africa's aviation industry represents a huge market that the continent's … Read more »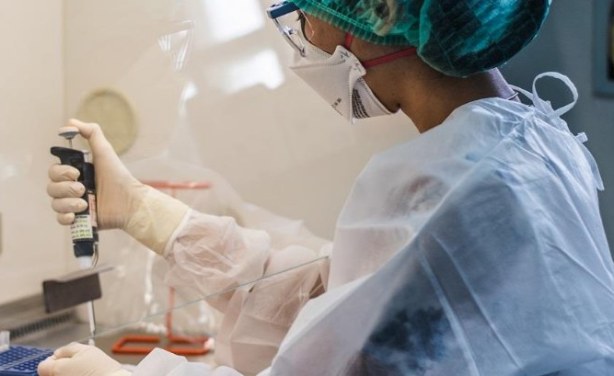 A medical scientist works on testing of the novel coronavirus (file photo).